Training :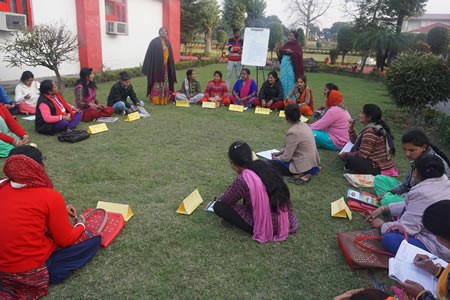 Training and capacity building is the main chore of this Institute. Apart from the mandatory and regular courses, training programs are conceptualized, designed and conducted as per the policies of the Rural Development & Panchayati Raj Departments of the Central & State Governments. Training & capacity building has been a matter of pride for the Institute since its inception. Systematic training infrastructure, laboratories and demonstration centres is the hallmark of the institute. The Institute has been organizing trainings in the areas of Panchayati Raj and Rural Development, Information Technology, computer application, CAG, MGNREGS, Watershed Development, Women & Child Development, Sustainable Development Goals (SDGs) for Officials and non-officials functionaries pertaining to RD & Panchayati Raj, besides the line departments. Duration of the training has been varied from 3-12 days for a target group of minimum of 25 people. Apart from short term courses the Institute also imparts long term basic & professional trainings to the officials of the Rural Development & Panchayati Raj Department of the State. The Institute hitherto has been able to successfully organize training courses for the middle, upper and cutting edge personnel of state civil and development services.

Research & Evaluation
The Uttarakhand Institute of Rural Development & Panchayati Raj, Rudrapur also caters to the requirements of research projects as per the directions of the competent authorities and Institutions. Evaluation of various Government programmes, implemented in the state have been done by the faculty members, besides the collaborative projects with other similar organisations like NIRD&PR.
Consultancy Services
Having its competent and capable subject matter resource pool of Officers & faculties, the Institution at times also take care of the consultancy services. Apart from the internal resource pool, the Institution as per the requirement usually opt for engagement of the eminent scholars, competent officials, retired and serving personnel as consultants, as per the norms laid down for this purpose.
Skill Development Courses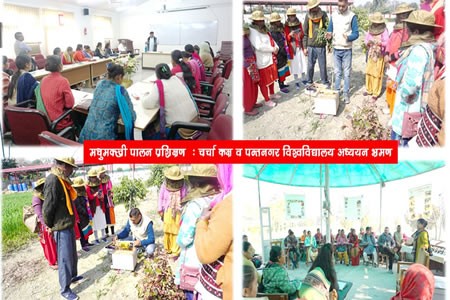 UIRDPR is highly engaged in highly specialized academic and skill training programs to promote skills among youth, with a greater emphasis on the improvement of employment opportunities and research activities, various courses are mashroom production, poultry farming, goat farming , Bee keeping Etc.