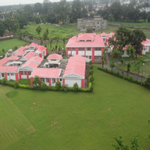 Uttarakhand Institute of Rural Development (UIRD) was established in the year September 2002 autonomous training & capacity building institute registered under the Societies Registration Act 1860. Consequent to the creation of separate Uttarakhand State, the state government entrusted the Uttarakhand Academy of Administration, Nainital with the responsibility of pursuing the functions of also performing as State Institute of Rural Development for the state till the establishment of the new institute. After a thoughtful decision the main campus of the institute has been developed at Rudrapur, Udham Singh Nagar in 45 acres of land allotted to it by the state government. The institute is presently functioning in the sprawling new campus. The Director of Uttarakhand Academy of Administration (ATI) is the Chairman of the executive committee of UIRD for administrative and technical purposes. UIRD has been designated as the apex capacity building institute in the Rural Development and Panchayati Raj sector of the state.
Vision
To emerge as a leading Training & Capacity building Institution in the country through excellence in training, education, research and capacity building initiatives in the field of Rural Development and Panchayati Raj.
Mission
Development of capable organizations and skilled human resource in rural sector to ensure sustainable development and principles of good governance.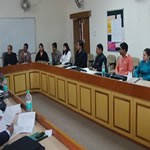 Training is the main objective of this Institute. Apart from the mandatory and regular courses, Training programmes are designed and conducted as per the policies of the State Government, Rural Development Department. Research Projects are also taken as per the need. Evaluation of various Government Programmes, implemented in the State are done by the Faculty Members apart from the collaborative projects of the Institute with other similar organisations like NIRD UIRD trainings are also arranged in collaboration with the Uttarakhand Academy of Administration, Nainital, Uttarakhand Forest Training Academy, Haldwani (Nainital), National Institute of Rural Development, Hyderabad and Extension Training Centres, Uttarakhand. The training strategies primarily rely upon identification of training need followed by designing of training modules, implementation and evaluation.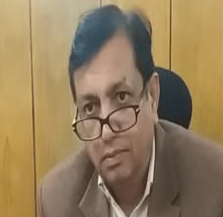 To facilitate the Rural Development initiatives with special focus on the rural communities particularly disadvantaged sections, rural poor and rural women by enhancing the knowledge,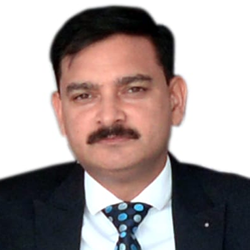 UIRDPR is prividing training to develop managerial skills, organizational capability, leadership and decision making ability for development planning and efficiency in implementation of policies .
NEWS & EVENTS
Welcome to the Official website of UIRDPR
New Mobile CMS website launched
Training
@ UIRD & PR

is Best and Different

Training programmes are designed and conducted as per the policies of the State Government, Rural Development Department & Panchyati Raj
------