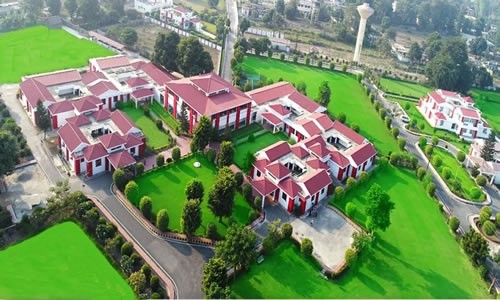 UIRDPR Infrastructure consist of
RESIDENTIAL ZONE (FACULTY/STAFF)
RESIDENTIAL ZONE (TRAINEE)
ADMINISTRATIVE ZONE (ADMINISTRATION/ TRAINING)
UIRD Design is Based on The Following Principles
SOLAR PASSIVE ARCHITECTURE
EARTHQUAKE RESISTANT TECHNOLOGY
USE OF NONCONVENTIONAL ENERGY RESOURCES FOR CONSTRUCTION AND MAINTENANCE
INTEGRATION OF MODERNITY AND TRADITION FOR DESIGN CONSTRUCTION
Solar Passive Architecture Concepts
Incorporate solar passive techniques to minimize load on conventional systems (heating, cooling, ventilation and lighting).
Design energy efficient lighting and HVAC systems.
Use renewable energy systems (solar photovoltaic systems/solar water heating systems).
Use of low energy materials and methods for construction and reduce transportation energy.
Landscape Planning
Alter Micro Climate
Control the light/heat reaching the structures
Create different air flow pattern
Trees and Grass create evaporative cooling
Plantation Techniques
Mulberry and champa cut off harsh summer sun planted on south summer face and allow winter sun to reach the buildings through shedding leaves.
Hedge as a wind breaker directs breeze into the building, the shade of the tree cools the breeze.
Wind breaks are provided in the north and north east to protect from winter winds
Water-bodies , courtyards helps cooling in harsh summers. Building Envelope And Fenestration
Material and construction techniquies.
Roofing.
Walls.
Fenestration and shading.
Glazing systems.
Shading devices like roller blinds curtains and louvers.

South walls with lighter shades and smooth surfaces for more light reflection
Training Wing Design Concepts
SUSTAINABLE DEVELOPMENT
MATERIAL CONSIDERATIONS
LOCAL MATERIALS
LOW HEIGHT BUILDINGS
Design Growth
PHASING IN CONSTRUCTION
PREPARATION OF MASTER PLAN AND DEVELOPMENT ACCORDINGLY IN PHASES